There are two methods for creating an exterior project.
Method 1: From the 'Exterior Projects' Summary Page
Step 1: Select 'Exterior Projects' from the left-hand menu
Step 2: Select '+ Add Project' in the top right-hand corner on the Exterior Projects summary page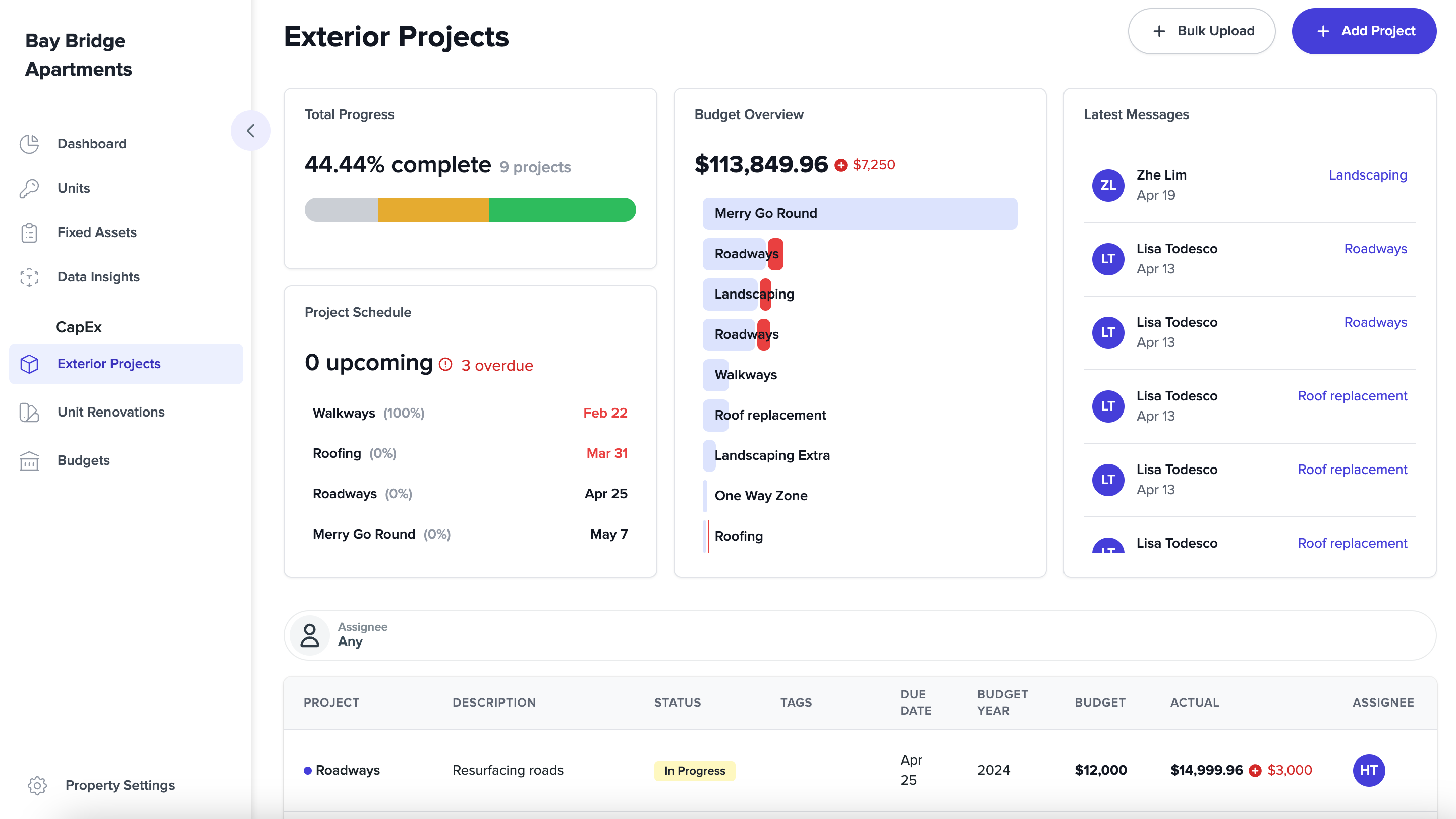 Step 3: Follow the new exterior project wizard where you can create a project from scratch or copy another exterior project.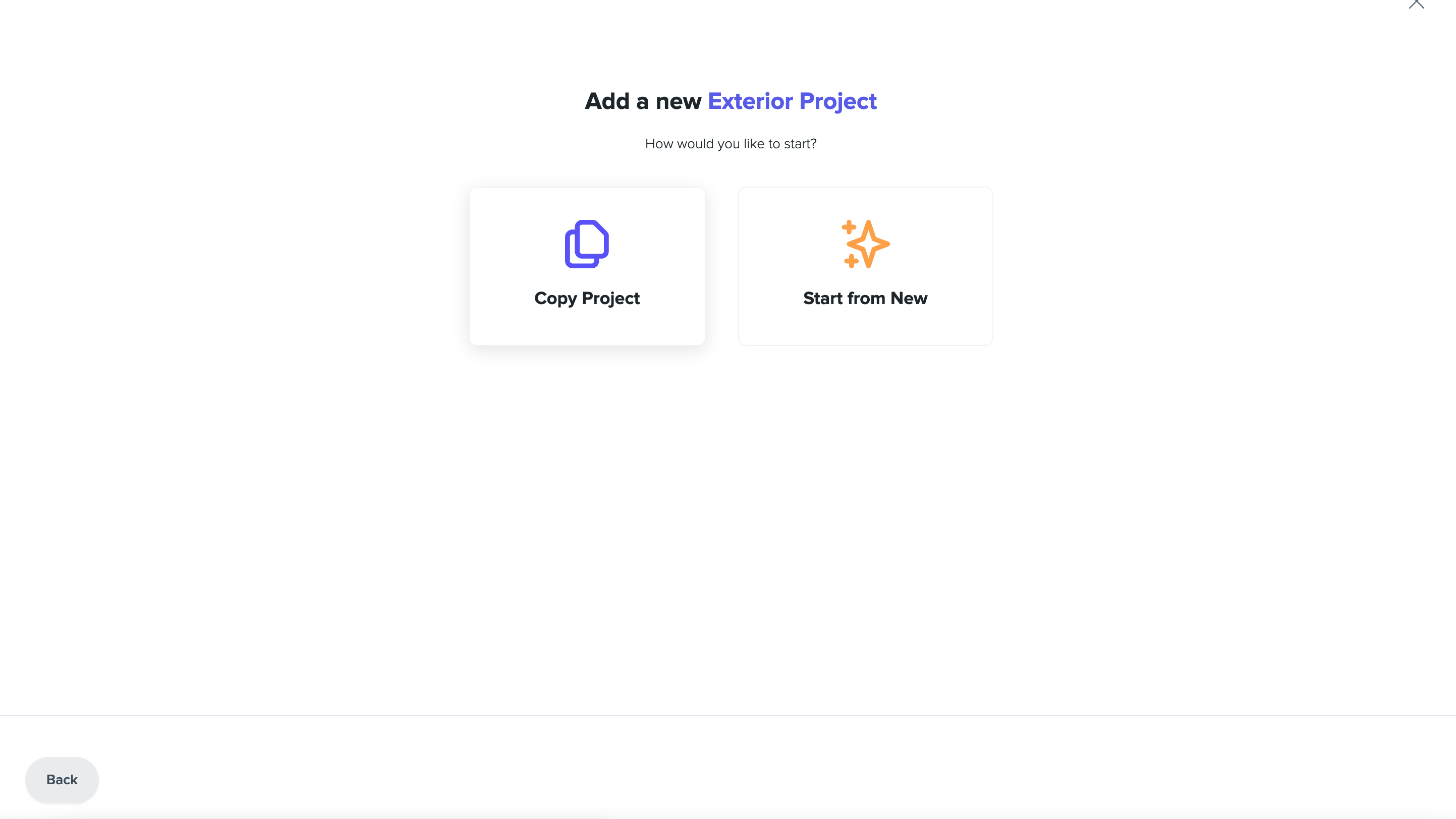 Method 2: Directly from a Fixed Asset
Following this method will allow you to automatically link an exterior project to a Fixed Asset if it does not already have a project. This allows for immediate tracking of capital works against your assets.
Note: You must first have created a Fixed Asset in order to proceed with this method.
Step 1: Go to the 'Fixed Assets' page and select the asset you wish to create a project from
Step 2: In the detail screen for that asset select 'Create New Exterior Project'.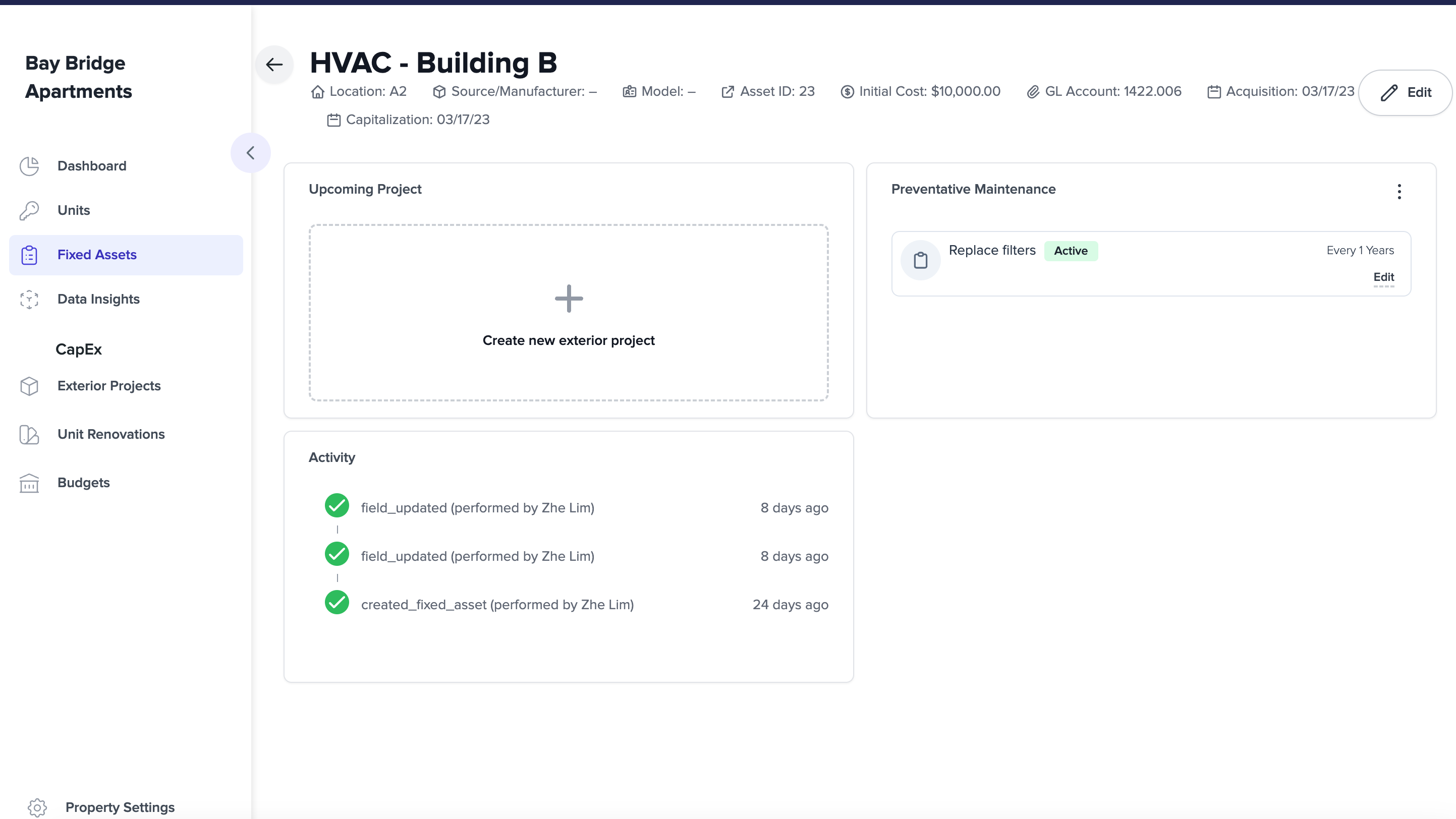 Step 3: Complete project details and then hit the 'Create Exterior Project' button.
Note: A project name and due date are required as minimum details for an exterior project. Other details can be completed at a later time.