Step 1: Go to the project details page and select the Documents overflow icon and select 'Attach Files'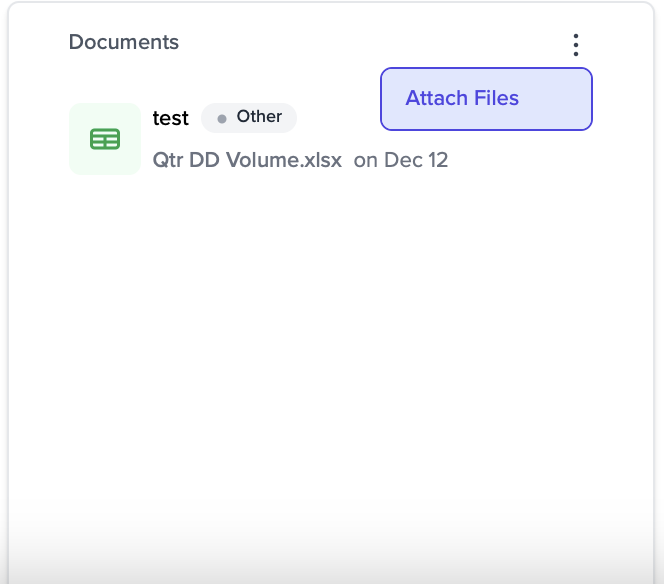 Step 2: Complete the document details in the side window that pops out and hit save. You can assign the document to a category type.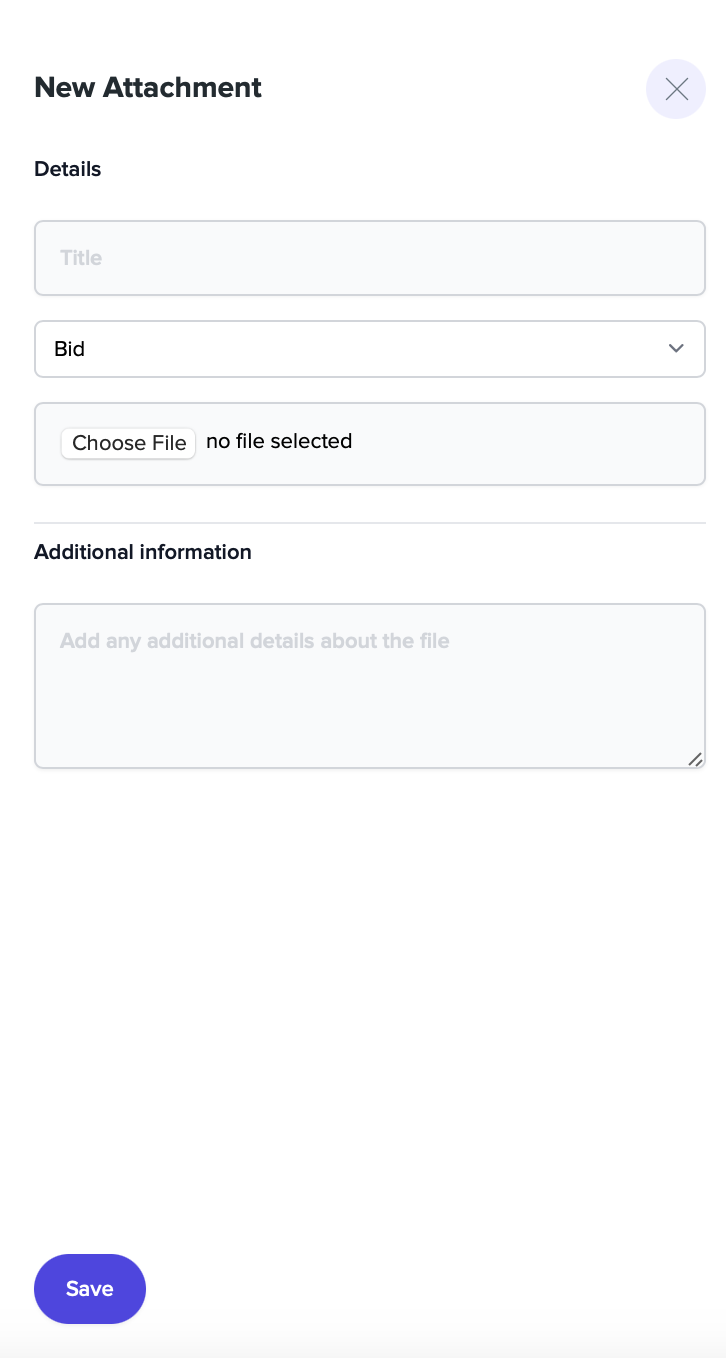 The document title and upload time and date will be recorded with the upload. Document file types that are supported can be found here.
You can also download any documents that have been attached by clicking the download icon on the right-hand side of the attached file.