Track your capital expenditure budgets with accuracy by using budgets in Happy Asset: CapEx & Renos.
CapEx budgets are set on a per-property basis. Our comprehensive reporting will allow you to aggregate reporting across the whole, or select properties, within your portfolio.
How to create a budget
Step 1: When in a property, navigate to Budgets under 'Apps'
Step 2: Select '+ New Annual Budget' in the top right-hand corner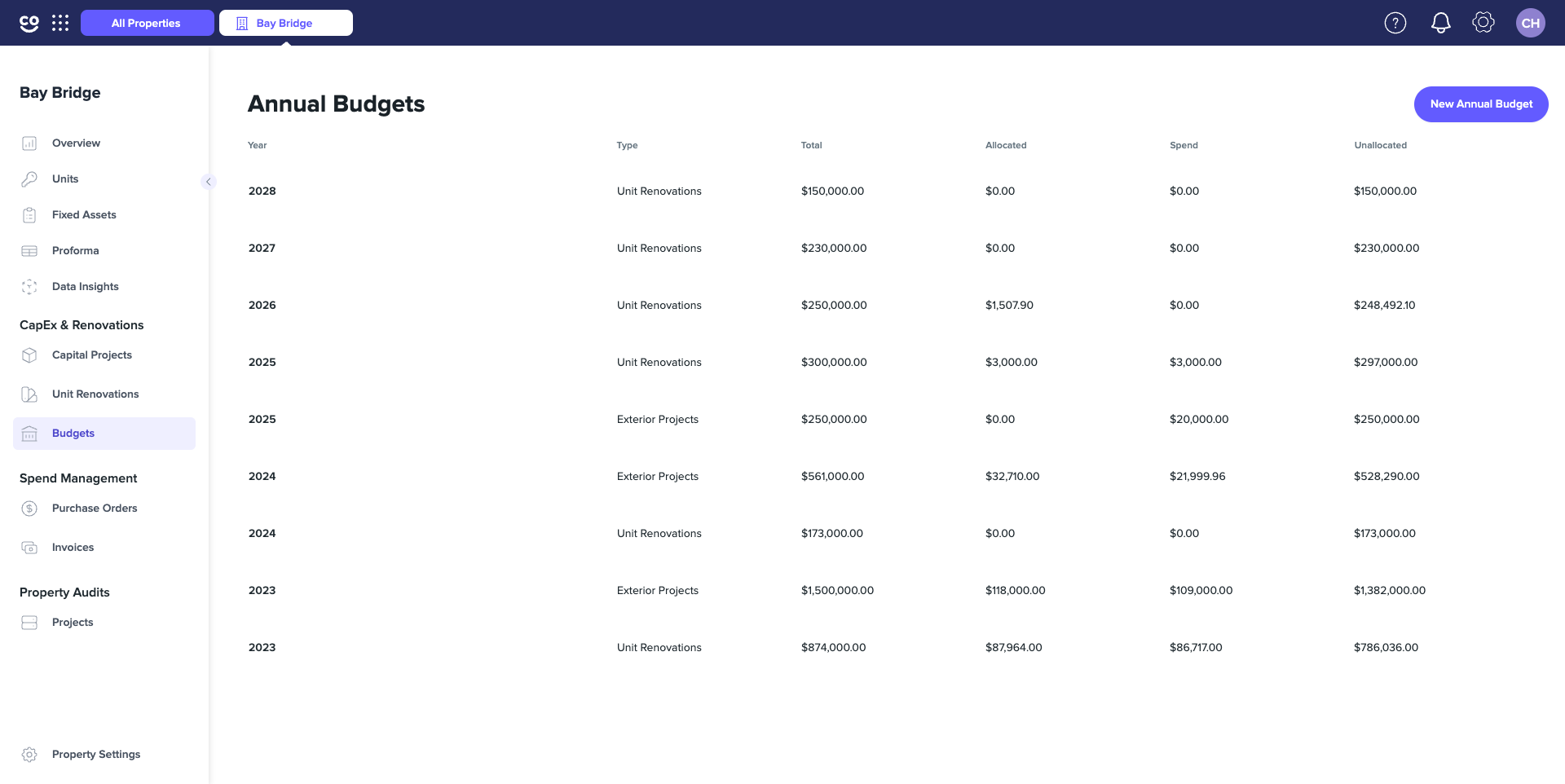 Step 3: Complete details in the side window that pops out and hit save.
Note: Only one capital expenditure budget per year can be created for a unit renovation budget or capital project.