One of the most common questions that comes up is why duplicate inspections - that is, two or more inspections for any single unit - are showing in the Inspection list.
This is a problem because it can cause confusion and skew the final reports. This typically happens because inspectors on the walk team have started their own inspection rather than the Scheduled inspection set up by HappyCo.

Not to worry though! Here are some tips that can help you get back on the right track:
Communicate! Let the team know that they should not be adding their own inspections, we have everything ready to go for them (with the exception of Common Area inspections)


Check the Dashboard by logging in online to see a table of any existing duplicate inspections: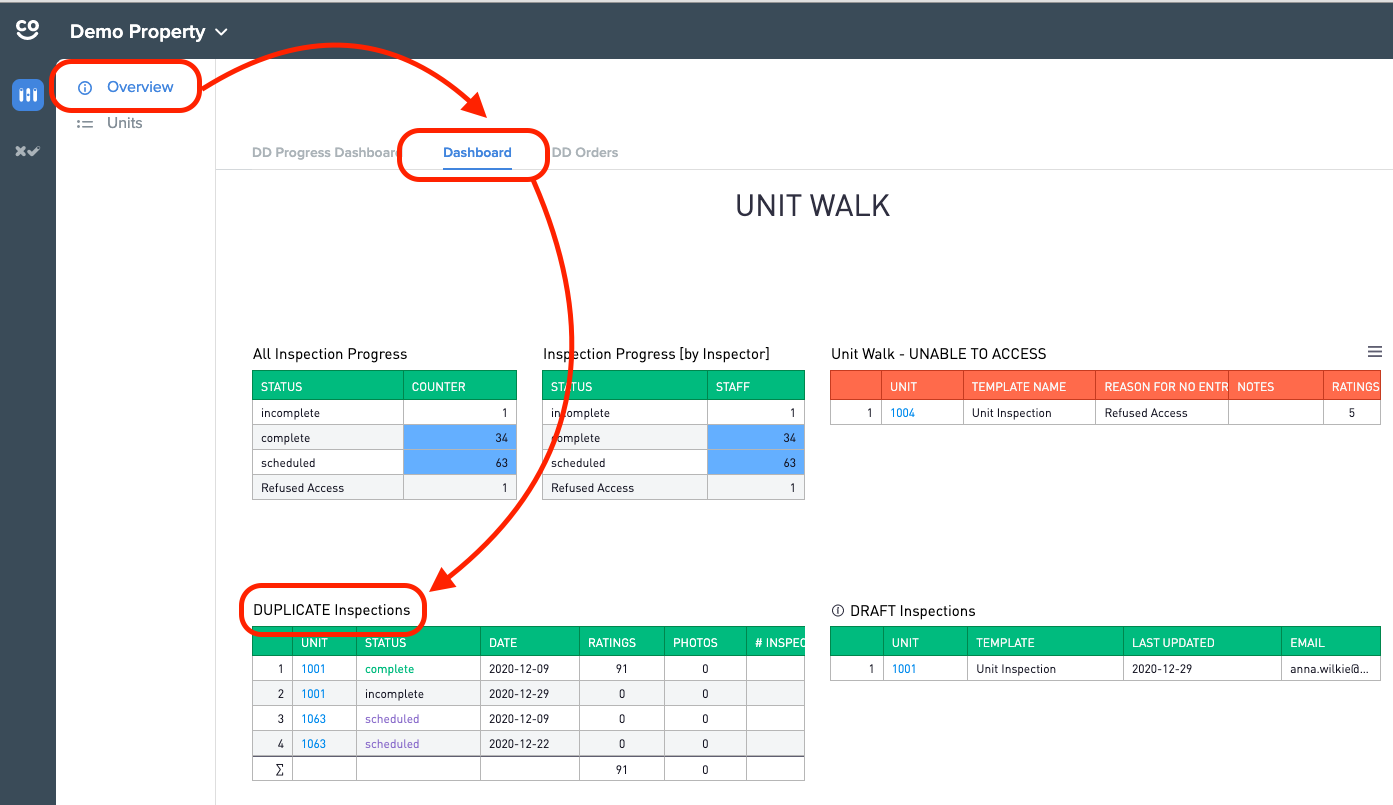 Hmm, it looks like on our Duplicate Inspections table there are two inspections for unit 1001. One of them is complete and has actual ratings assigned, so it's pretty safe to assume we can go ahead and delete that incomplete inspection that was started by mistake! Deleting an inspection is easy, just click on the Inspector icon on the left panel, Inspections tab, then check the box next to an inspection and click the Delete button.

What about the other duplicate in the list for unit 1063? In that case, there are two Scheduled inspections. Someone may have accidentally scheduled an extra one on 12/22, which is after the original start date, so it would be okay to delete the one that was scheduled later in this case.

You can always download any of the Dashboard tables if you'd like to import your data into Excell! See the How To Download Dashboard Tables article in our Knowledge Base!