This article covers how to reset your password and update your user details in Happy Manage.
Resetting a user password using the link on one of the login screens
To reset the password for a user, you can click one of the Forgot Password? links from either the login screen on:

Your mobile application, or

Our homepage happy.co

On both login screens, you will need to enter your user email and click the Continue button, then select or tap the Forgot Password? button.

Next click the green Send Reset Link button.

It may take a couple of minutes for you to receive your email, and please make sure you check junk or spam folders too (if it's in there, please whitelist our domain! @happyco.com).

Once you receive the email, click the Change my password link and enter a new, strong password of at least 8 characters, the more the better.

Next, click the Change my password button when you're done.

Your password will now be updated and you can login with the new password.
Updating a user's name, email, phone, and password from your user profile in Happy Manage
Happy Manage, is accessible from your browser by visiting our homepage happy.co.

Once you're logged into Happy Manage, from any page click in the upper right corner, where your initial is displayed in a circle

Next, select Edit Profile

On this screen you can update your Full name, Short name, Email, Phone number, and Password of your own user account.

Then, click the blue Save button when you're done to save your new details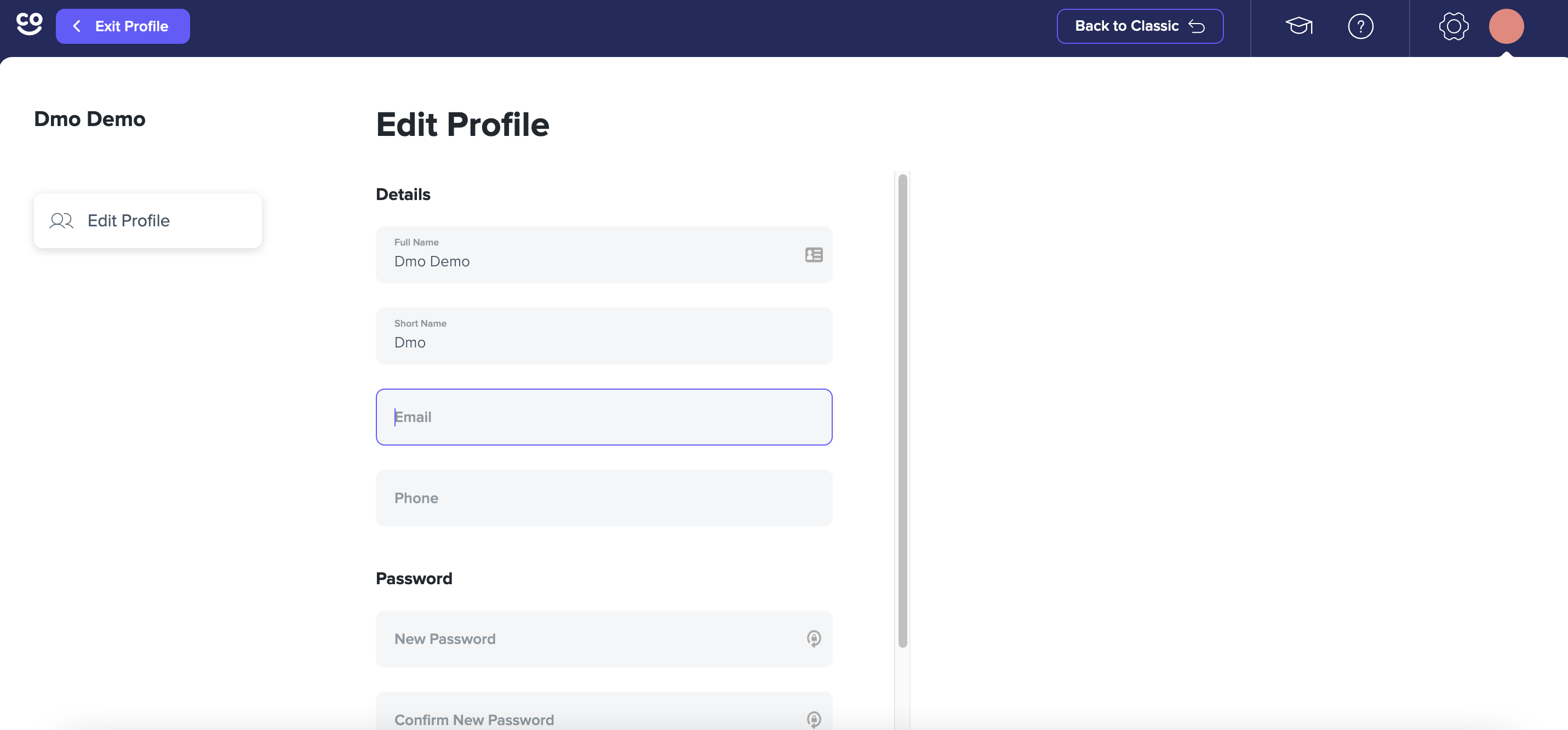 You will now be able to use the new password to log in, and any new reports which you create after this time will take the new user details if your report settings are set to include the inspector details.