This article covers how to set up and share Business Wide Report Styles.
Please note: You will need the Administrator role in order to access these features.
Report Styles allow you to easily set up a unified settings and appearance across multiple properties.
Your teams avoid any inconsistencies that can arise from manually duplicating styles, save time, and improve efficiency.
Business Wide Report Styles also give you more control to meet brand and operational standards. While creating and editing styles, Admins can use pre-populated information about the property, such as name and logo, as well as determine exact brand colors by entering the precise color code.
To Create a new Report Style:
Log in to HappyCo Manage

Click on the Settings icon (cogwheel) in the upper right corner next to your initial

Select Report Styles under Setup in the left side menu

Click on the New Report Style button in the upper right corner

This will open a report preview, with a sidebar edit screen on the right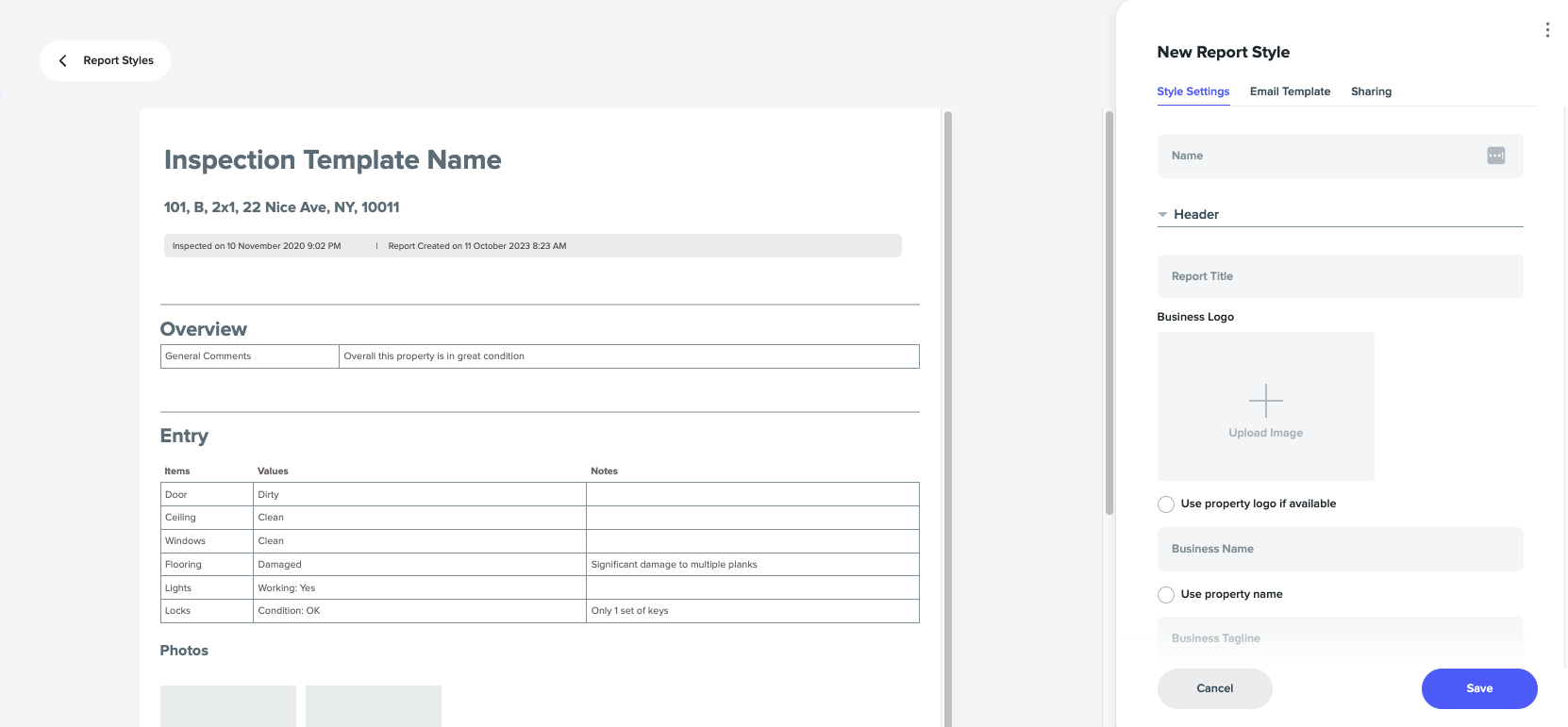 Enter your desired settings and images into this edit screen

Once you are finished entering the report style settings, click on the Save button in the lower right corner
Sharing Report Styles
Under the Edit Report Style menu you can choose which Properties have access to the Report Style by going to the Sharing tab.

You can select:

Not Shared to hide the Report Style from all properties

All Properties the default, which includes all properties in the account, including any new ones added at a later time

Specific Properties to select multiple properties, with no newly added properties gaining access