In this Help Article, we show you how to bulk import your properties on the Happy Manage web application (log in at happy.co). Depending on how your account is set up, you'll be able to import Units for Multifamily Housing and Properties for Single Family Housing.
To start:
Log in by going to happy.co and select the Property from the dropdown menu (top left)

Click Units & Areas on the left hand side

Click the overflow menu (three vertical dots) on the right hand side

Click Download CSV Template

Once it's downloaded, open it and you'll see an Excel file with various columns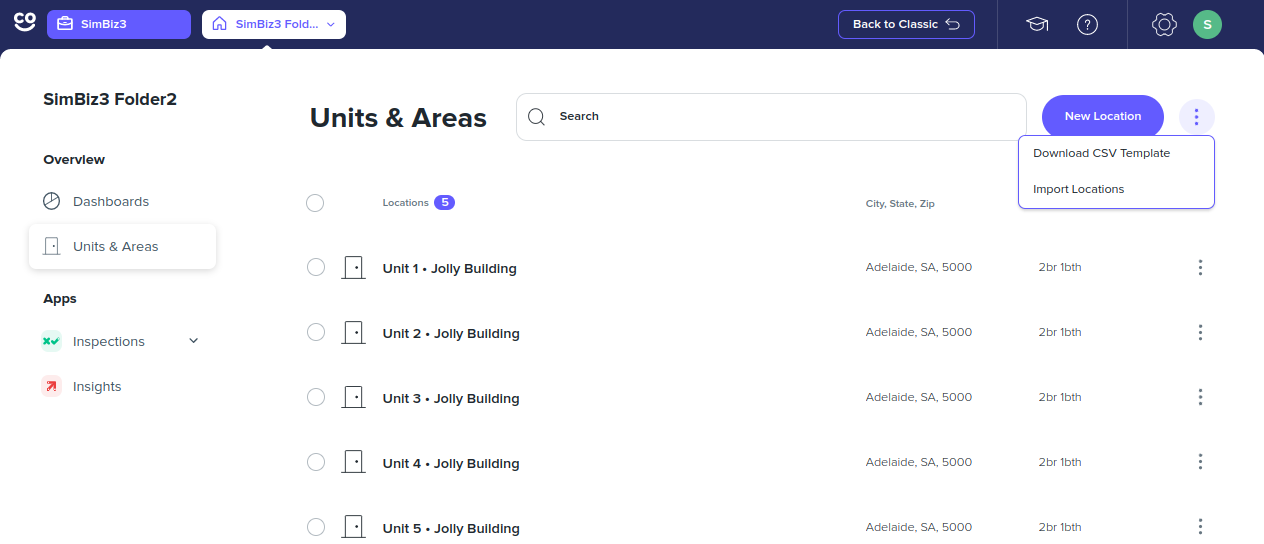 I'll quickly explain what information should go in each column.
externalID: There's no need to enter any information here, this is something we use on our end.

building: your internal building ID

floorplan: floor plan

notes: add any notes you would like attached to this property. For example, your internal # for the property or a Key #

line1: street address

line2: unit or property #, such as Unit 1 or Apartment A. This field must contain a value.

city: city

state: state

postcode: zip code

title: name of the contact you'd like to add, such as Owner or Tenant, and then add the corresponding contact information for Name, Email, and Phone
NOTE: With the exception of the Notes and ExternalID fields, all fields are mandatory.
Once you've added all the data to this Excel file that you'd like to add to your account, follow these steps:
Save this spreadsheet and then go back to Happy Manage

Click the overflow menu (three vertical dots) on the right hand side

Click Import Locations

Click the Select a file field to upload your CSV file

Click Import Locations at the bottom of the screen

Once the import is completed, you'll receive a notification that your import has been successful. Now, you'll see all of the properties have been added to your account.
NOTE: If an error occurs due to missing fields or duplicate rows, the import will not process.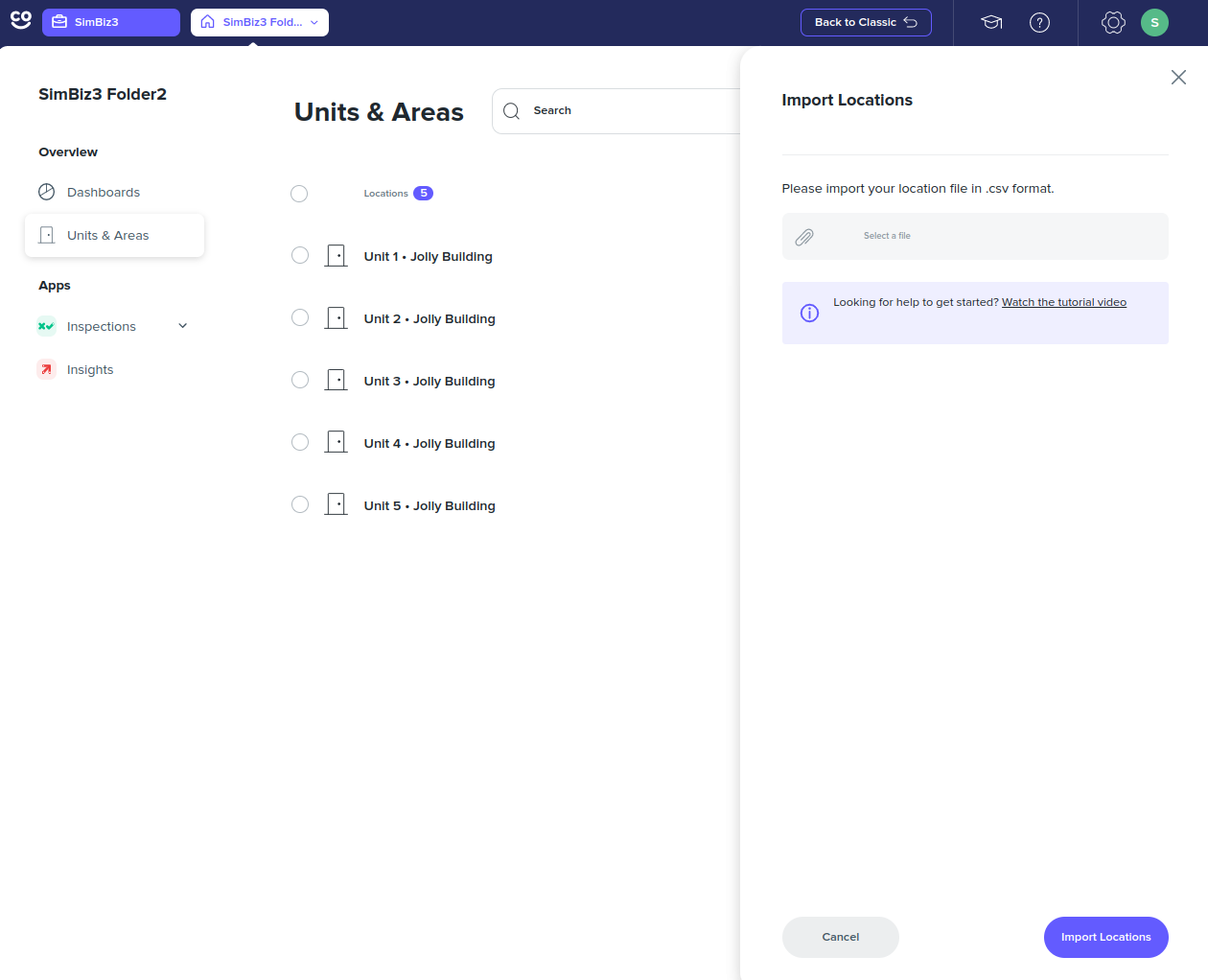 You can now go into any property to add a photo, and add or edit information as needed.