Report workflows and their associated report styles can be easily edited by admins to best suit your business needs and save time when conducting inspections.
To make edits to your report styles on templates, follow these steps:
1. First, log into HappyCo Manage here.
2. Next, click on the Settings icon (gear icon) in the upper right corner next to your initial:

3. Then select the Templates tab within the Setup column on the left side of the screen.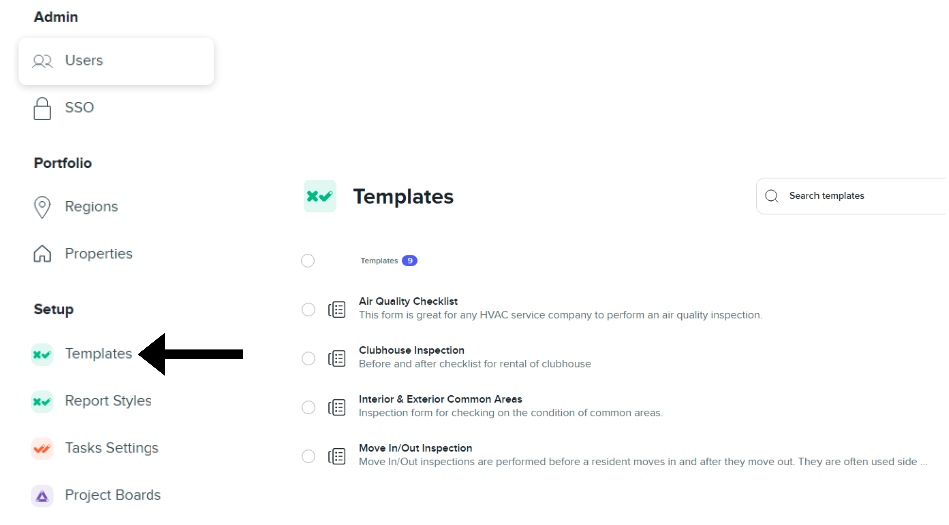 4. Click on the Template that needs to be edited
5. This will open a new box on the right side with a few tab options.
6. For report styles, select Report Workflow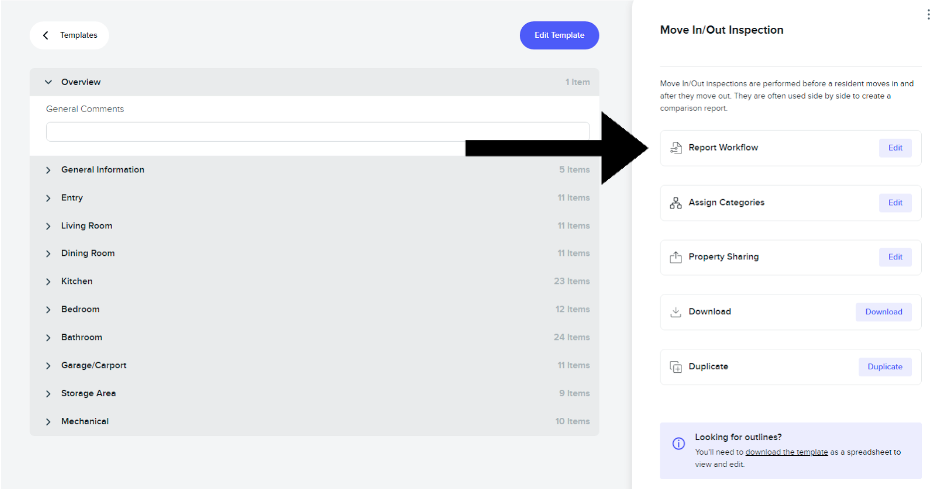 7. Toggle on the option for Enable Automated Workflow (if not already enabled)
You can toggle on the other options within this view as needed as well
8. At the bottom of this section click on the Report Style drop down box and select a report style.
9. Once you're done, click the blue Save button in the lower right corner and you're good to go!