Before you get started
To join a Live Inspection as a Guest you will need to:
Be in front of a desktop computer

Have one of the following web browsers installed and updated to the latest version: Chrome, Firefox, Edge, or Safari

The computer will need a way to play audio and have a microphone
How to join a Live Session
Step 1 - Opening the invite email in your inbox
Once the inspection is scheduled you will receive an email containing details of the inspection.

This email will also have a personalized Start Inspection button to open the live session.

This email should never be forwarded to another person as this link is unique to you.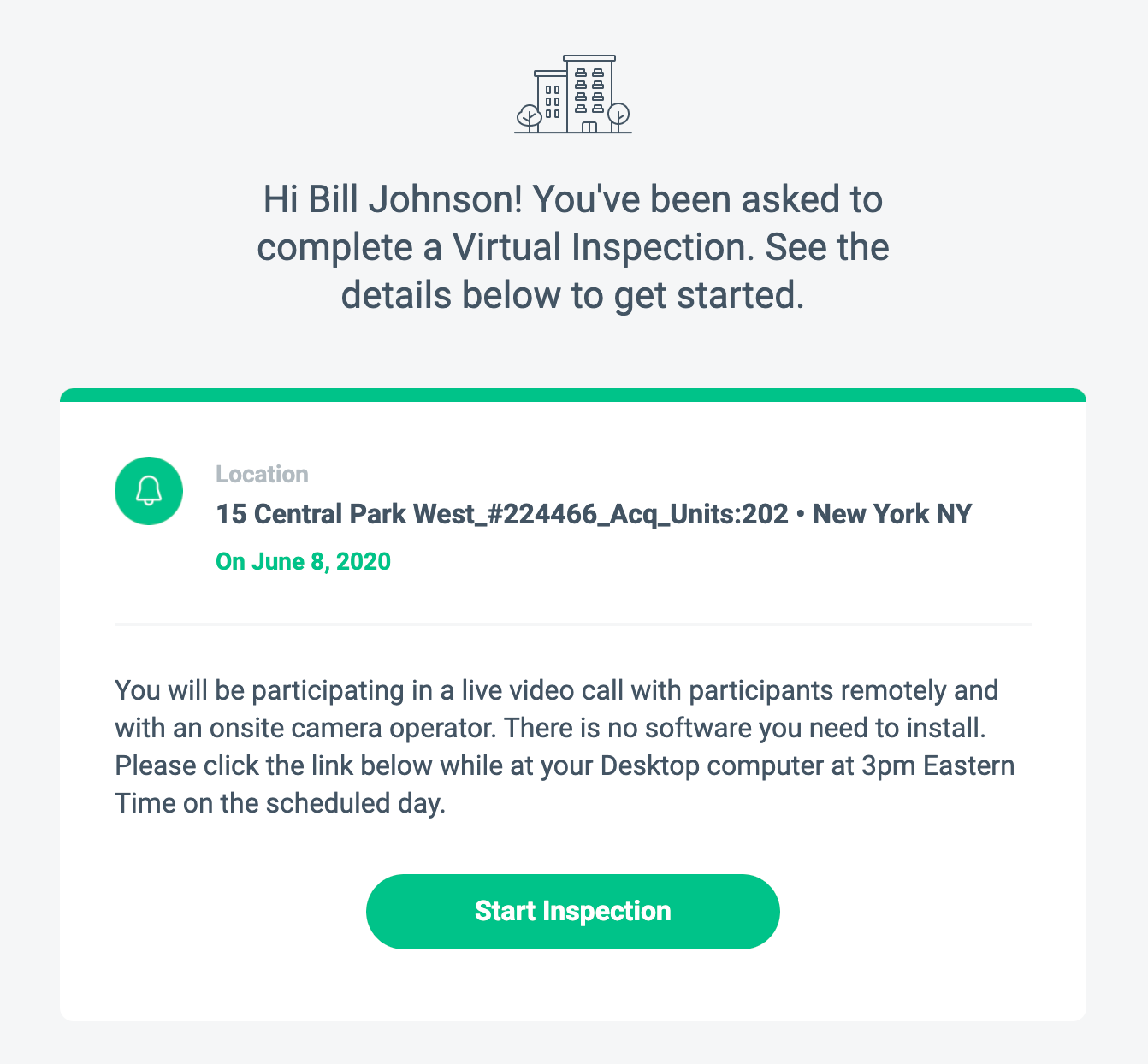 Step 2 - Joining the Live Session
At the time of the inspection, click the Start Inspection button to open the live session in your browser.

Upon joining you may be prompted to give the browser access to your microphone; simply click "Allow" to give access.

Step 3 - During the inspection
Now that you have joined the session, you will be able to speak to and hear others on the call.

Once the Live Operator (the person onsite at the property) joins, you will also be able to hear them and view the video feed from their mobile device.

Once you complete the inspection, you can leave the session by clicking the X in the top right of the screen.

Tip: You can mute yourself at any point during the session using the microphone icon in the bottom left corner: