Step 1: Navigate to your Fixed Asset details screen by selecting the asset from the summary list.
Step 2: Select the Fixed Asset you want to edit the details of.
Step 3: In the details page for that particular Fixed Asset, click the three-dot icon in the top right corner and select the Edit Fixed Asset option.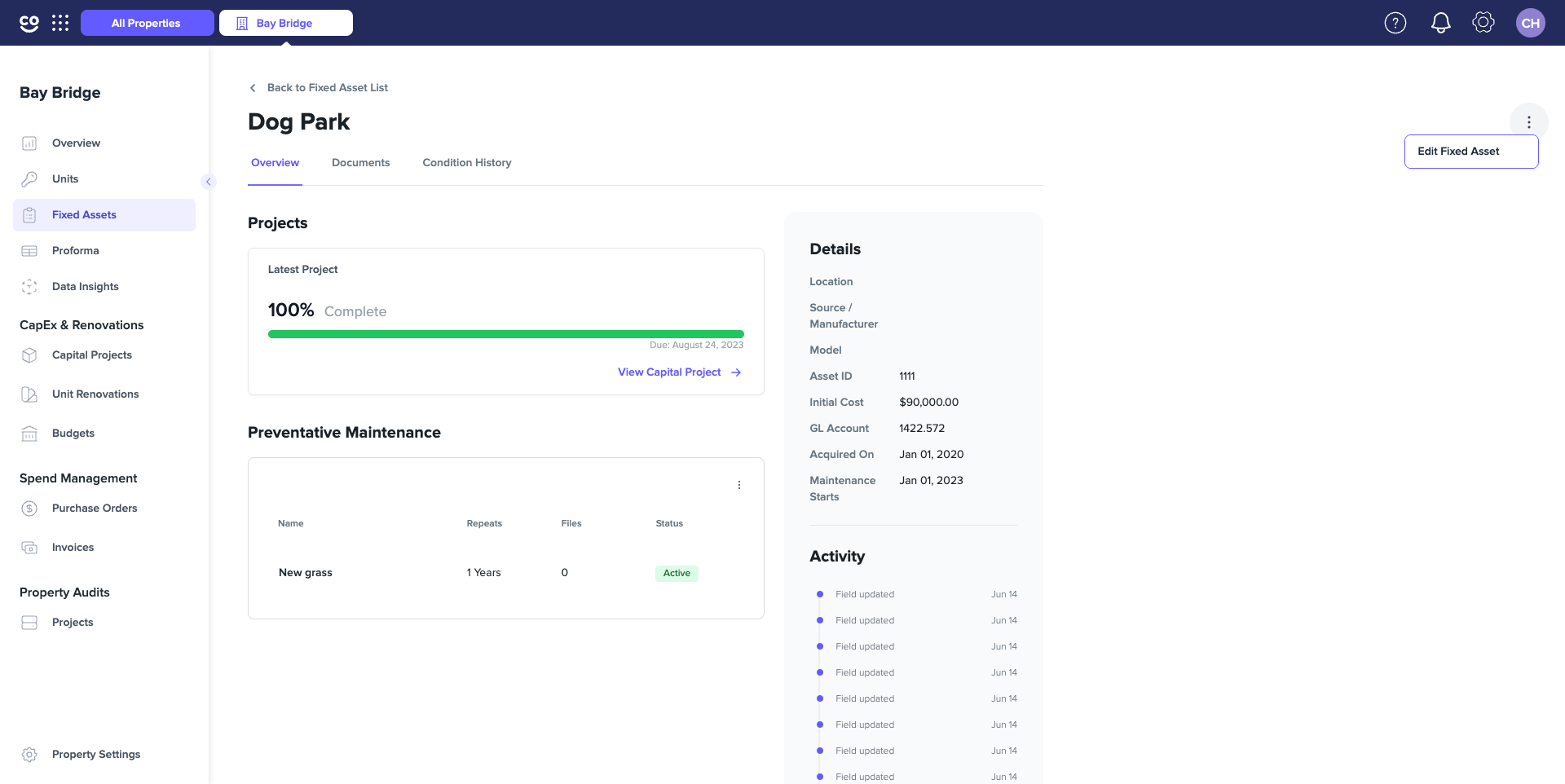 Step 4: You will be shown the same side window as when creating a Fixed Asset and can edit the relevant fields, click Save Fixed Asset once edits are completed to ensure these are saved.