This article covers Team Member Roles and how to update them for users in HappyCo.
Please note: Managing user roles is only available to users with the Administrator role. 
Keep in Mind:
Depending on your account, the user roles available may vary

If you use a channel partner integration, your workflow may be slightly different

Please reach out your partner's support team for clarification
What Are Roles?
Every user is assigned a Role when their account is created. These roles determine exactly which functions the user is able to perform. Certain functions such as removing data, and editing the account are restricted to Administrators and Process Managers.
There are currently 4 main Roles, and depending on your plan you may have access to 2.
Admin - has the highest level of capability. This includes the ability to manage company information, billing and users. They can also manage templates, reports and other operations related items.

Process Manager - has the ability to manage company operations with templates, inspections and reports.

Standard - can perform inspections and share reports.

Limited - can perform inspections and generate reports, but do not possess the ability to customize or share them.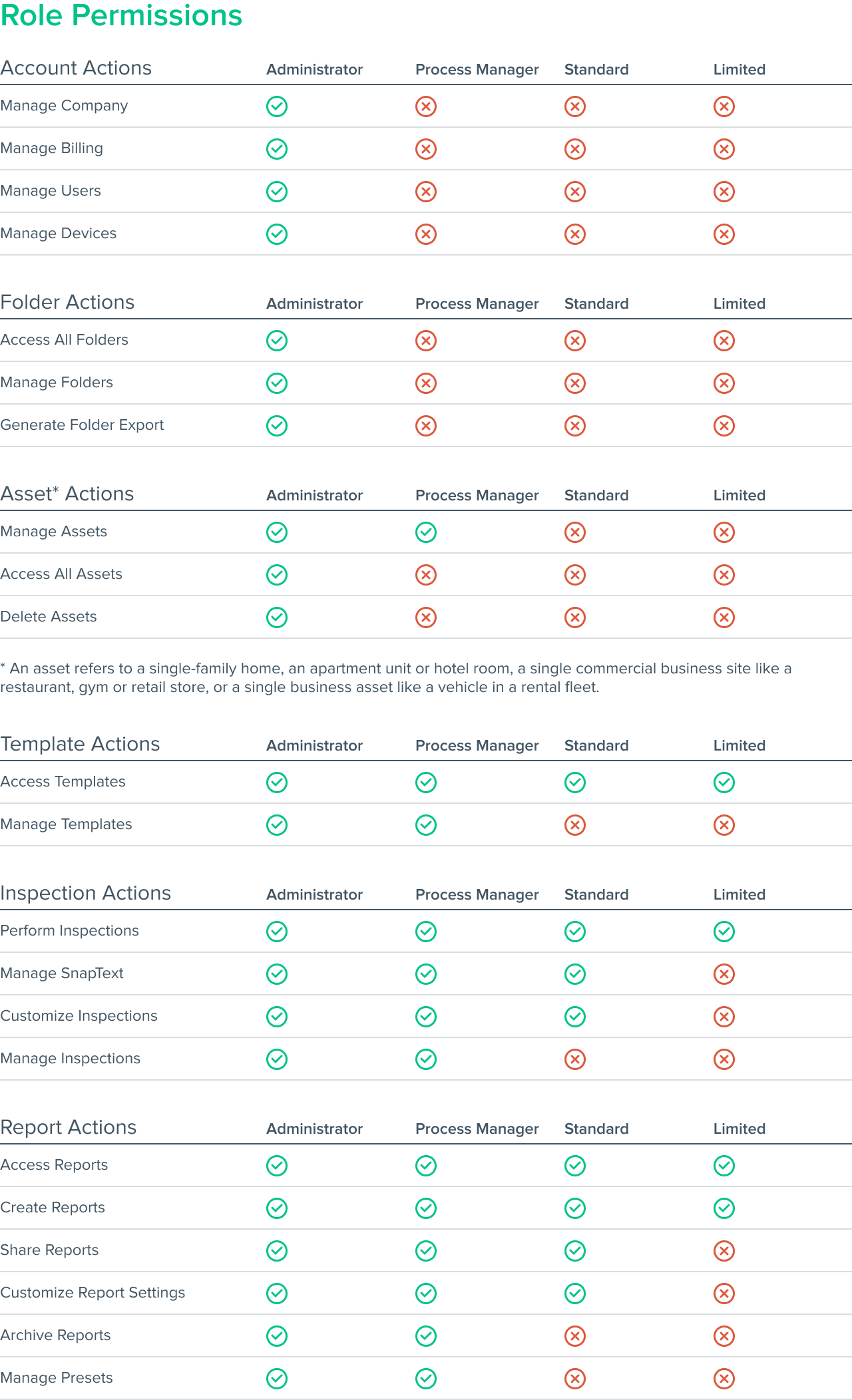 Updating a User's Role
In the User's Details page on the right, select the Role Management tab

Click the circle to the right of the role a user should be assigned so there is a purple checkmark

Be sure to uncheck the previously assigned role

Click the Save button in the lower right corner

Once you've updated a user's role, ensure that the team member refreshes their Inspections app and permissions

To refresh their app, they can select Sync Permissions in the app's Settings

They can also click, hold, and swipe down on their list of folders, units, and inspections