What is iOS?
iOS is the base operating system on your device. It's the software on your iPhone/iPad which controls the hardware. For example, it's the low-level software which runs the physical camera on your iPhone, and Inspections speaks to the iOS when it wants to take a photo during your inspection.
Why do I need to update my iOS?
Better performance
Keeping your iOS up to date is important to make sure your device is performing at it's best. Apple are continually improving their iOS, as new technologies are developed.
For example, iOS 10.3 saw the release of Apples' updated Apple File System (way of organizing data on a disk). This is an optimized way of storing data for flash and solid-state drives, the type of disks in our iPhones and iPads, and should increase the speed of your device.
Security
Keeping your iOS up to date is important for keeping your device as secure as possible.
For example, you may have seen recent news (at time of writing) about the 'Spectre' security issue on modern hardware. On 8 January 2018, Apple released their iOS 11.2.2 update to address this vulnerability.
New Features
Like HappyCo, Apple is also continually updating their software and adding new features.
For example, iOS 11 included an improved workflow to markup your photos. Many of our customers ask us when we'll be releasing this feature in the Inspections app, but until we do, you'll be able to use the Markup iOS feature to make annotations and highlight areas in your photos, then include them in your inspections like so: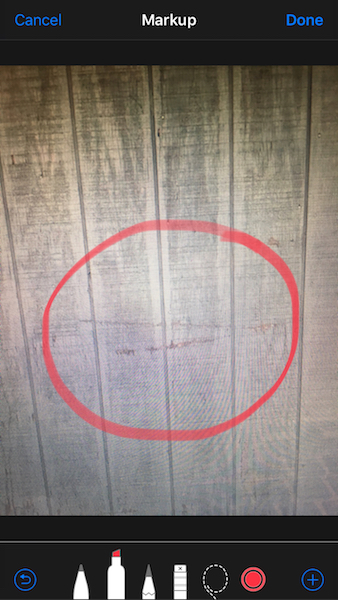 Apple's Markup feature in Photos is built into iOS
How to Update Your iOS for your iPhone or iPad?
Before You Update
Make a backup of your iPhone or iPad using iCloud or iTunes (see Apple's website for advice on how to do this).
Update Your Device
Look in your iPhone/iPad's Settings General Software Update.
Then, simply plug in your device and tap Install.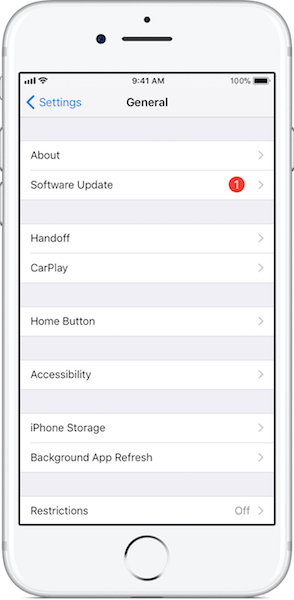 Note, it may take some time to update your device, we recommended you do it at the end of a work day.
Troubleshooting Updates
If you need to enter your passcode and are not sure what your passcode is, see this article first.
If you have any other questions about updating your iOS, and how it affects Inspections, please reach out to us at support@happy.co. Please bear in mind though, iOS is Apple's product and if you're having trouble we may ask you to speak to your nearest Apple store.
Happy Inspecting! 😌