Sometimes, the Inspections app on your device can get into a state where it causes the application to crash or not behave like we expect, and the only way to fix these issues is to start over with a clean slate and reinstall the app.
This won't remove any information you've already uploaded to your Inspections account - any reports, inspections or photos you can see in Happy Manage are safely stored - but it will remove any unsynced photos or inspections, if you're in doubt, follow our manual backup guide.
iOS
On iOS, locate the Inspections app on your device, hold down the icon for 1-2 seconds and select Delete App from the menu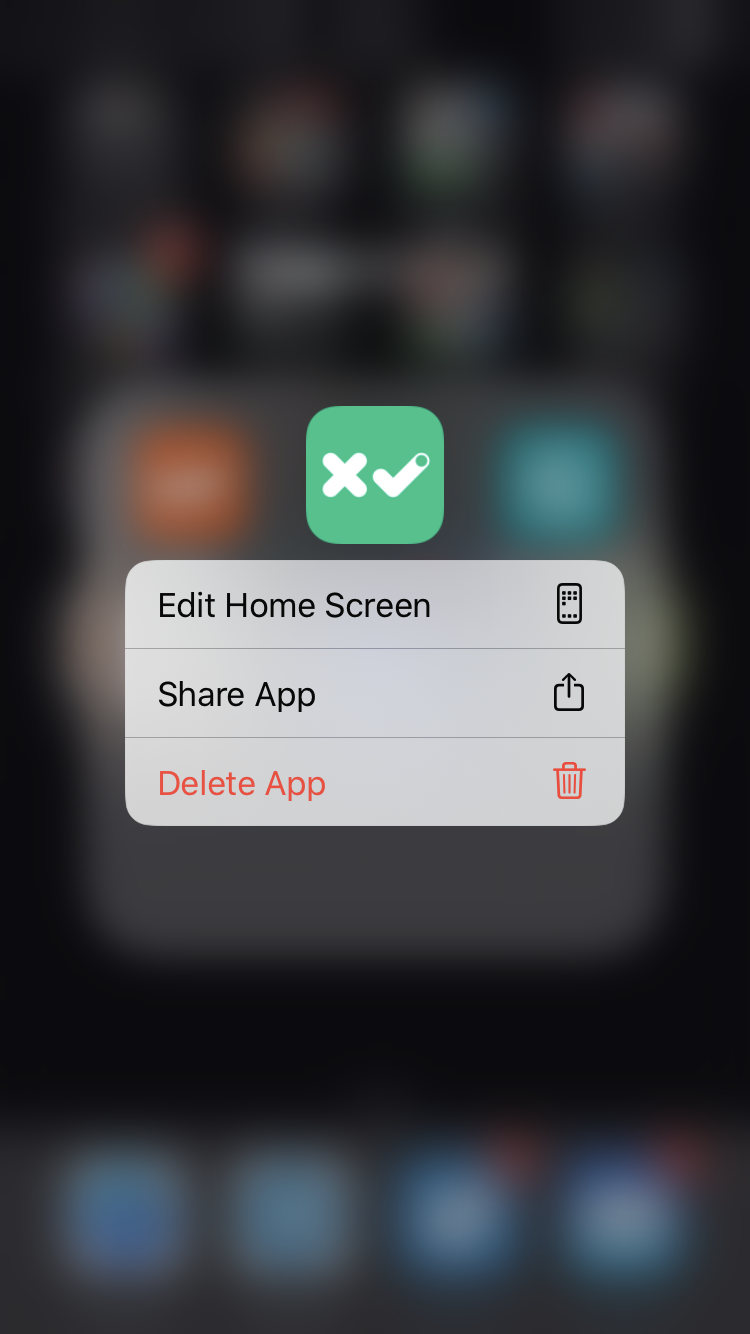 Next, select Delete from the confirmation screen. Again, this will only delete data from the device, not from your Inspections account.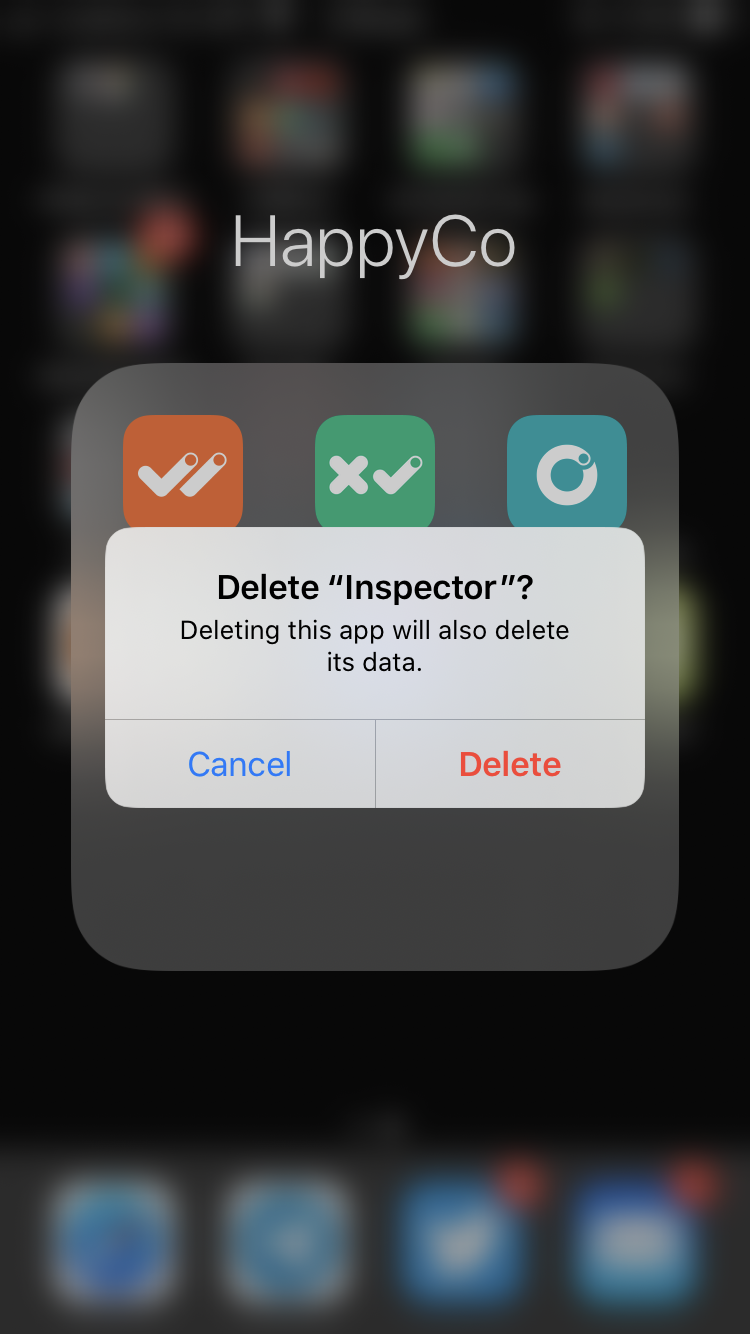 The app will then disappear from your screen.
Reinstalling the app is as simple as visiting the AppStore, tapping the Cloud download icon, waiting a moment and then clicking Open.
Inspections will be restored to a clean version and you can login with your existing details, or request a new password if you've forgotten your last password.