How to add new users, edit their details, reset their passwords, Assign a Role, and manage access to Folders.


Adding A New User
You can add a new User through the Company Management tab. Each person who uses the Inspections app will require their own log in:
Click the Create dropdown button click Add User enter the user's details select the user's Role click Advanced Settings to set their password, and write a personalised welcome message click Add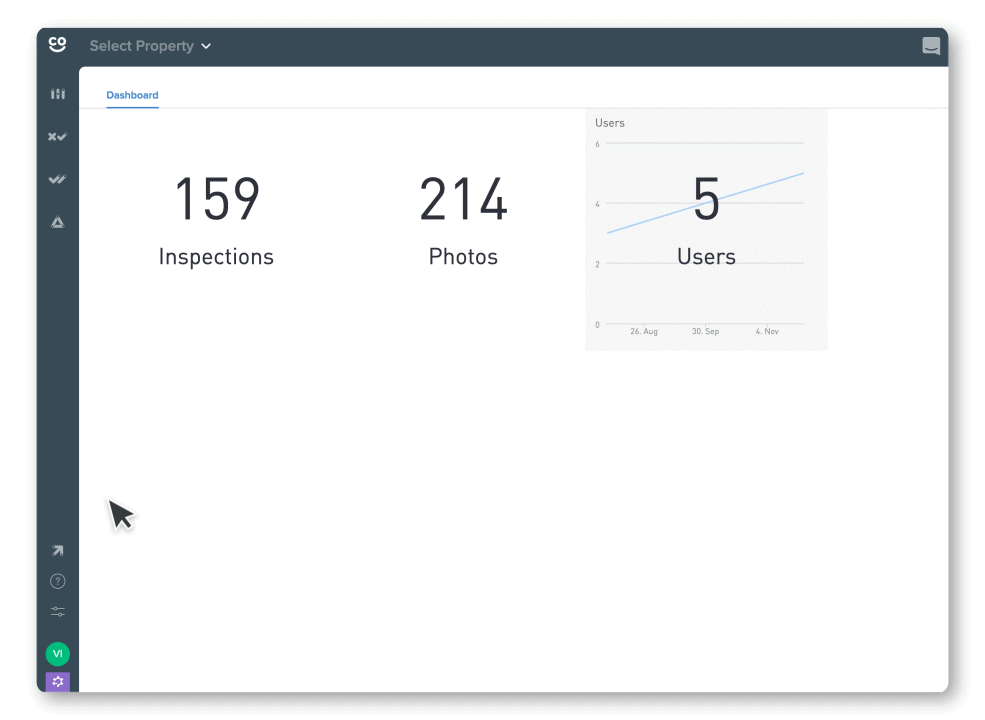 Roles
Roles determine exactly which functions the user is able to perform. There are currently 4 main Roles, and depending on your plan you may have access to 3.
Admin has the highest level of capability. This includes the ability to manage company information, billing and users. They can also manage templates, reports and other operations related items.
Process Manager has the ability to manage company operations with templates, inspections and reports. Large companies may have many Process Managers.
Standard can perform inspections and share reports (previously Inspector).
Limited can perform inspections and generate reports, but do not possess the ability to customize or share them (previously Limited Inspector).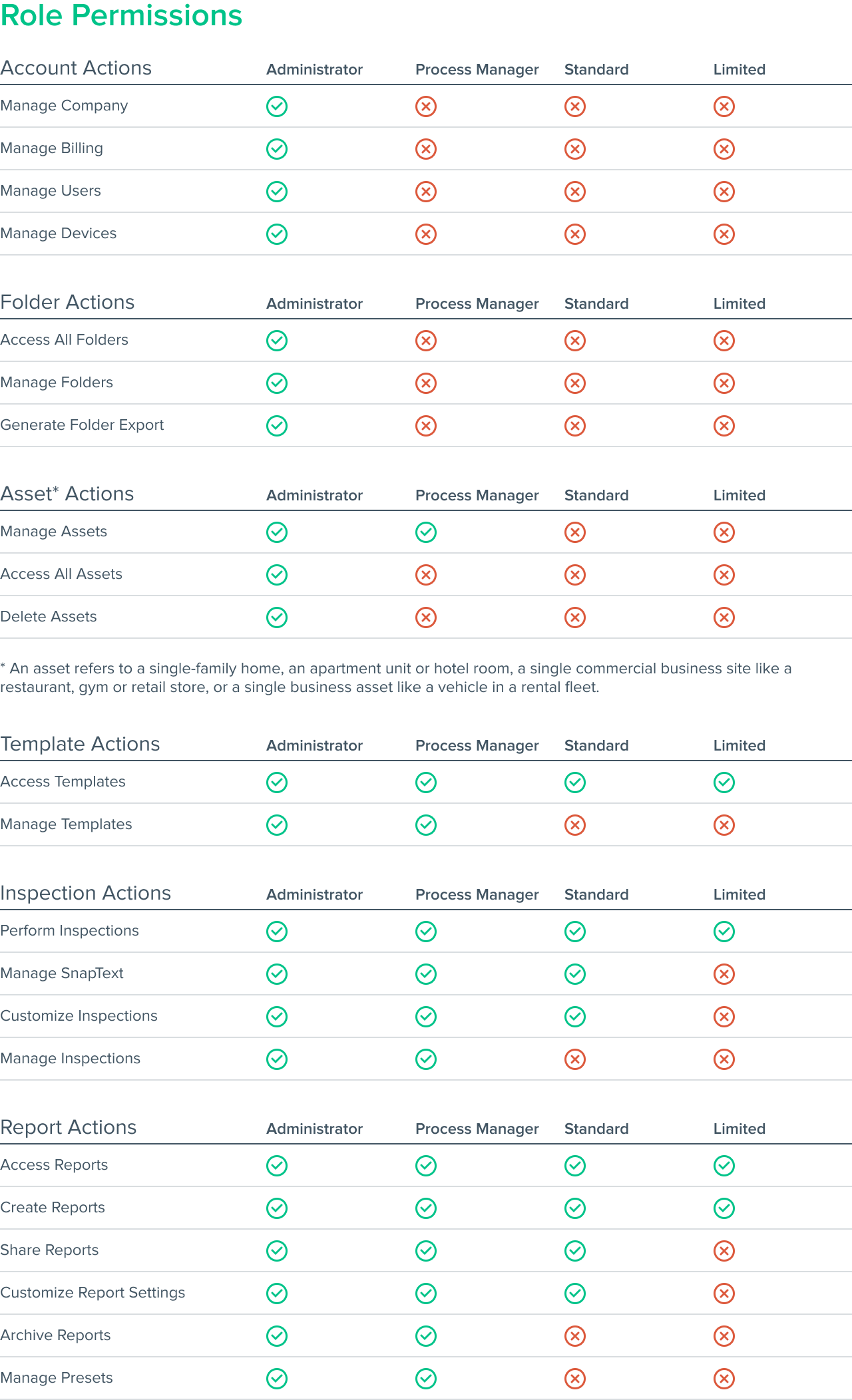 Updating the Role of a Team Member
To change a user's Role login to Happy Manage and go to the Company Management screen:
Click on the user you wish to update click their current Role select the new Role from the dropdown the change will be applied immediately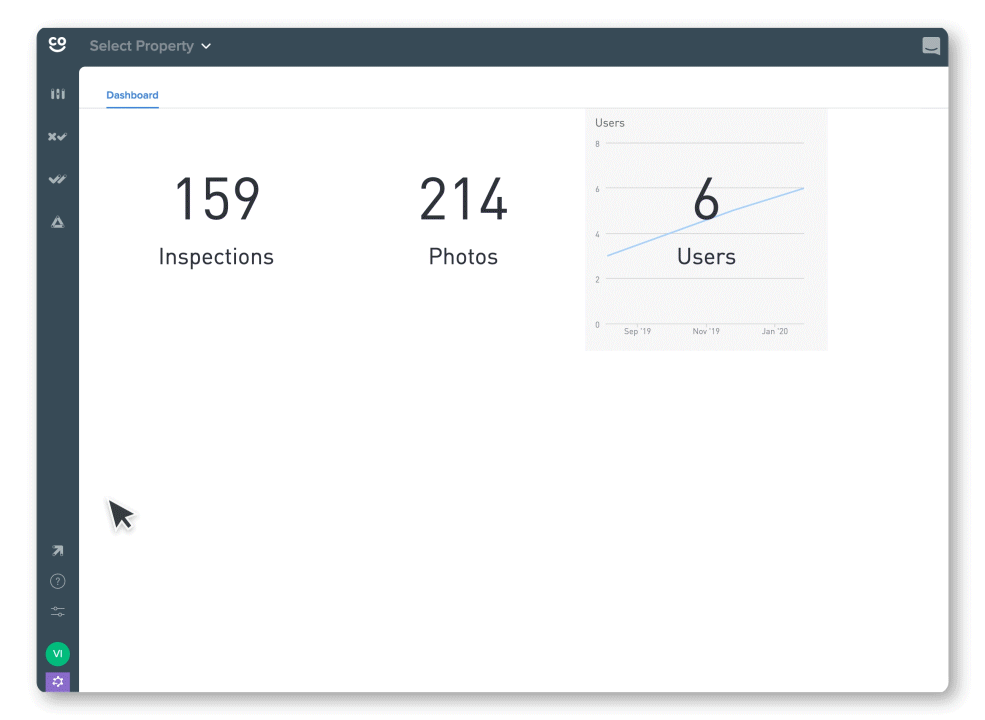 Resetting Your Team's Passwords
If a team member has any issues logging in, it might be worth having them double-check their email details are correct and as a last resort, resetting their password.
To start, select the User you'd like to update the password for:
Click the Action (3 vertical dots) button in the top right click Reset Password enter the new password (optional) click Reset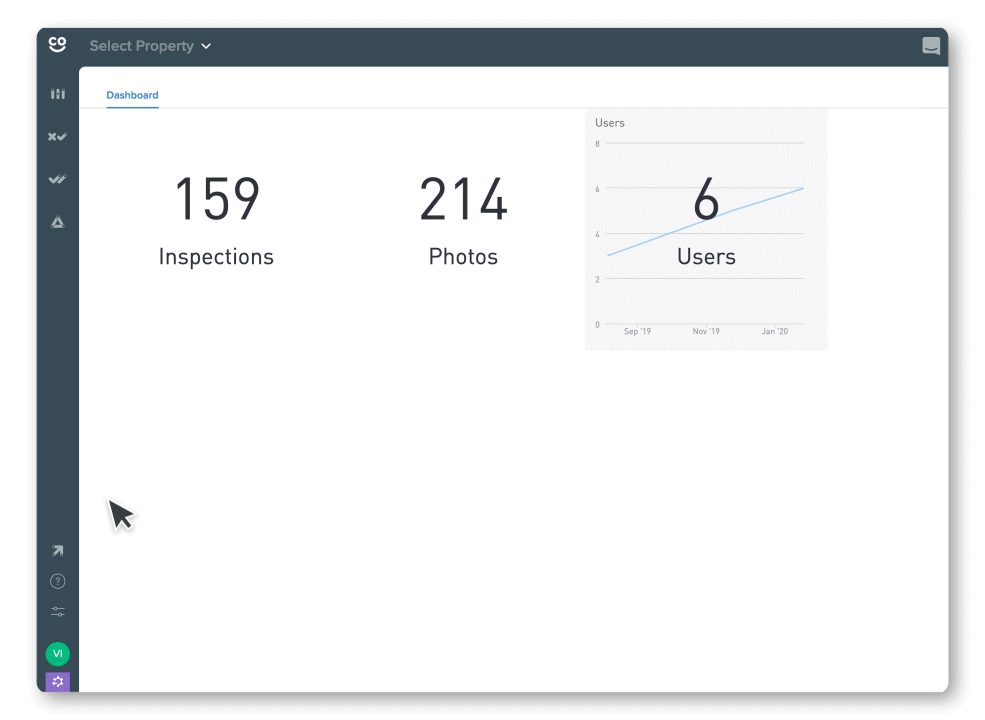 If you leave the password field blank an email will be sent out and the User will be able to choose their own password. If you enter a password for them, you'll need to let them know separately.
Managing Folder Access
Your data will be held in Folders, so you'll need to give your Users access. To give an individual user access to a folder:
click Company Management click the user click Grant Access checkmark the folders you would like them to have access to.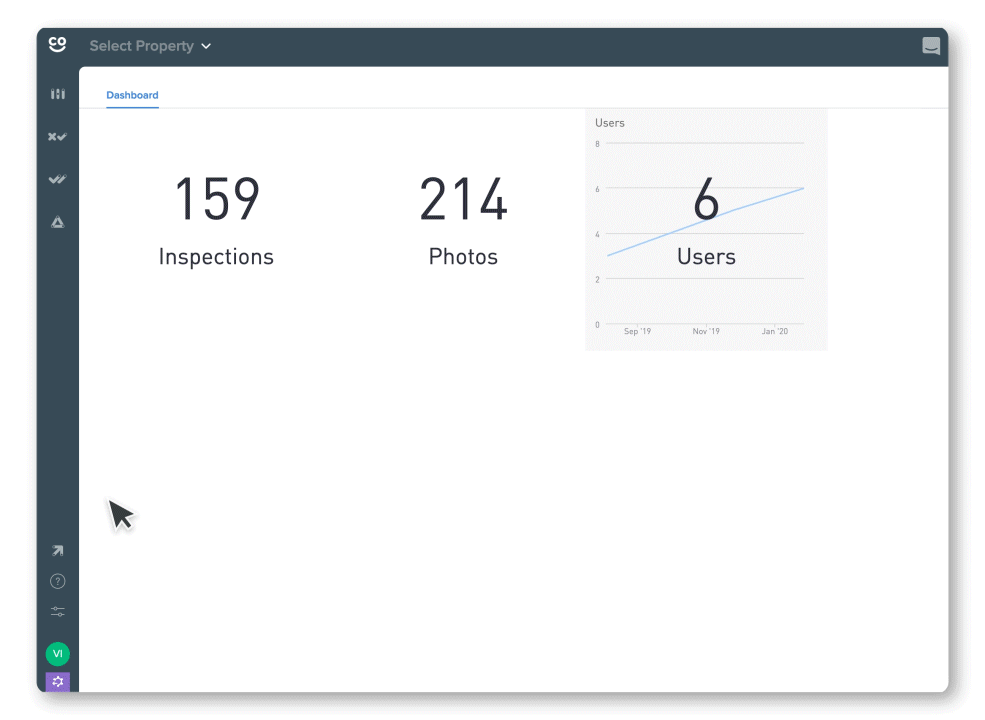 You can also manage multiple users access by granting/restricting access from the Folder:
click Let's Get Started and choose the folder click Actions in the top right Edit Folder Access and click the icons next to each users names.