Purpose:
This article covers details of the Document Details Panel in the Document Management feature of Happy Property
The Document Details Panel
Clicking on a Document entry will open a panel from the right showing document details.
This Panel can also be used to modify some document details.

The Date the document was added to the folder, document owner or creator will be displayed in read-only format.
The Document Name and Expiry date values can be modified, and to ensure any changes made to these fields take place, a Save button is placed on the bottom right of the panel.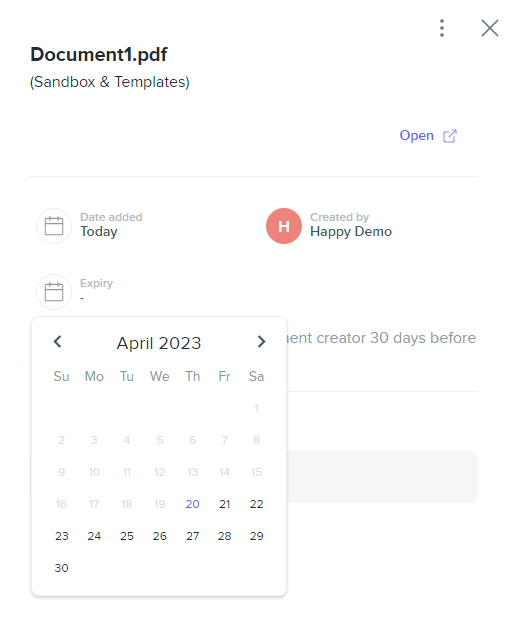 To disregard changes: use either the 'Cancel' button or the 'X' in the top right corner.

The details panel also allows for access to the actions menu which is where you can take action over your files. Please see this article for more information: Document Management: Document Actions