Schedule a Task with a Date
All tasks will now have a Scheduled Date. This will replace the due date, however by default it will be unscheduled. This applies to tasks created manually or via an inspection.

For make ready projects, stages with only new tasks will show up with no date, since no tasks within have been scheduled.

Additional Changes on Mobile
The maintenance view now shows how long ago the task was created. The projects view shows tasks separated by Scheduled and Unscheduled.
Counts of how many maintenance or project tasks are shown next to the titles.
Separate work order and turn lists
A new quick filter option has been added to the task list in the web. By default the maintenance view is shown.
The option to see all tasks in a single list has been removed from both web and mobile.
Work orders and Projects are displayed in different tabs on the Happy Property: Maintenance app.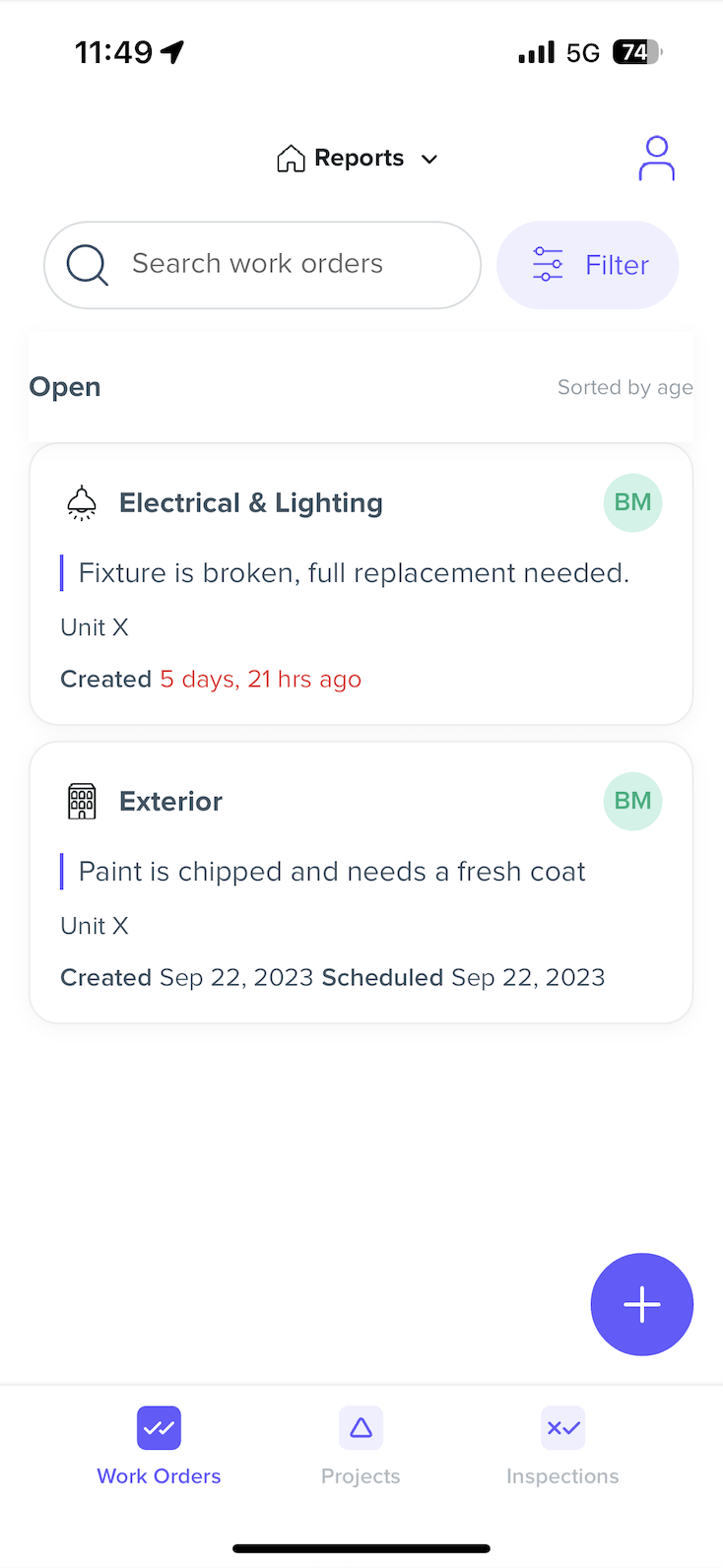 The created column on the maintenance task list will show the age of the task.