If you look beside the title Tasks, you'll see the option to toggle between displaying the Open Tasks and Complete Tasks.

Open Tasks are tasks that are not complete.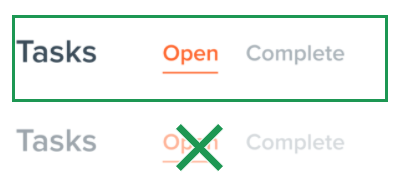 Locate the search bar at the top right of the page:

You can enter search criteria to find the tasks you're looking for by typing into the search bar.
Filtering Tasks
You can also filter your tasks using the Filter tool found at the top of your list of tasks: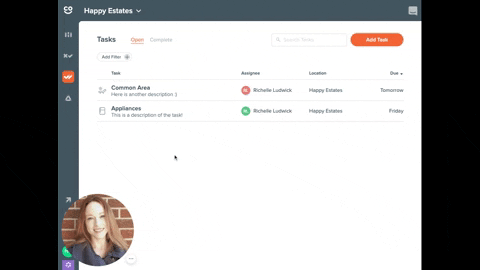 Each of these filters can be added from the dropdown menu, or removed by clicking the "x" next to it.

Adding filters is easy, simply click on another filter to add. When a filter is added it is then automatically opened.
Filters and searches are stored during your session, and if you change the property you're working under they'll be reset.
Sorting Tasks
Your task list will default to sorting by due date.

By clicking on the header of each column, you can sort your tasks by:
Subcategory/category (alphabetical)

Assignee (full name)

Location (alphabetical)

Due date*
* If you sort by due date, urgent tasks will always show at the top of the due date grouping!