This article covers how to create a task or work order when completing an inspection by using the settings for your Template Rating Sets.
Tasks or Work Orders can be created from a rating, so when options like "needs repair" or "damaged" are selected during an inspection, it will automatically create a work order or Task.
In the case of resident-led inspections, property managers reviewing data now have the reassurance that identified issues automatically generate the related work orders in their PMS and Tasks in the Tasks app. All residents need to do is select a condition rating that requires followup and a work order is automatically created.
If you're creating work orders via an integration, you can set up your template to create either a single work order or multiple work orders depending on the integration's configuration.
When editing a rating type within Manage, non-Tasks administrators will now see a new option called Create Work Order which allows you to link a work order request to a checkbox style rating, or to connect a work order request to a radio style value, such as "unacceptable."
If you're using a Checkbox rating, a work order will be created when the checkbox "Create Work Order" is selected during the inspection.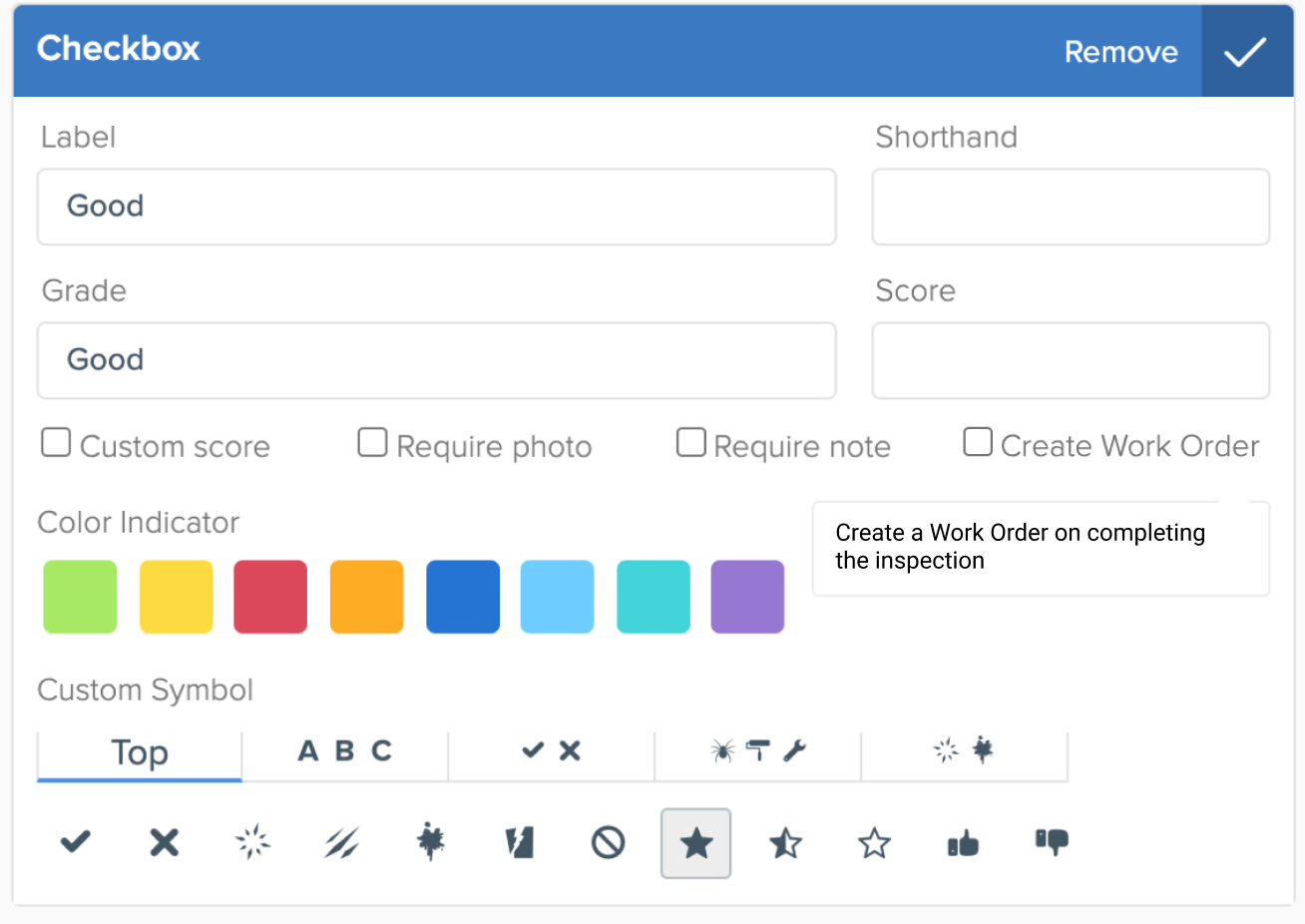 If you're using a Selector or Radio rating, each option can be set to create a Work Order.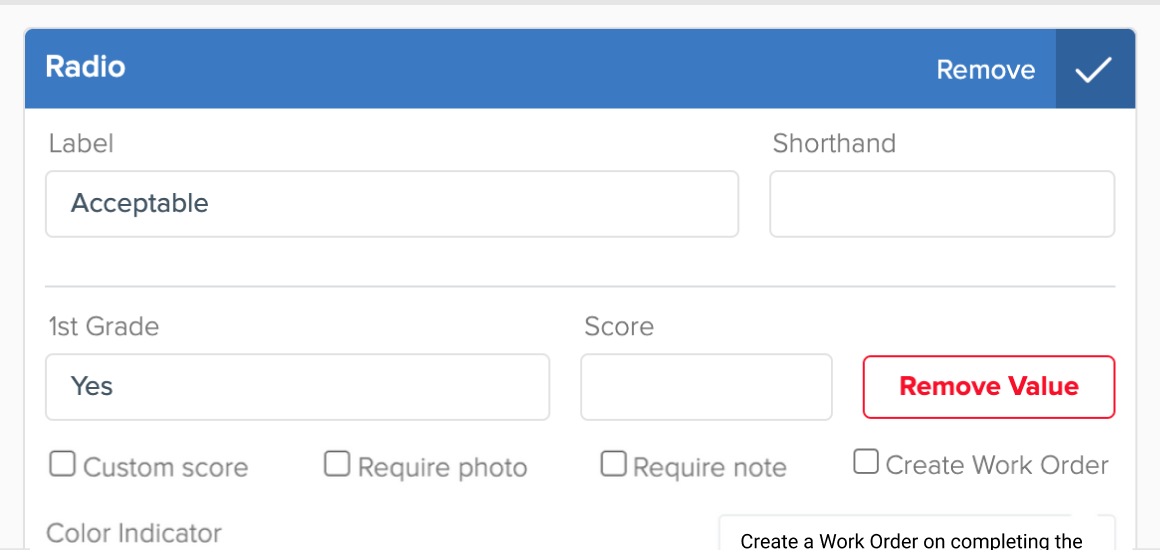 If you're using the Tasks app you will have the option to edit a rating to include Create Task, and multiple work orders can be created from a single inspection item. It's important to remember if you have the Inspection Work Order integration enabled for your property, Work Orders will be created instead of Tasks.